Louise Lawler, an American artist born in 1947, who focuses her work on the presentation and marketing of other artwork. She does photographs of works of artists in collectors' homes, in glaeeries, on the walls of auction houses, and in museum storage.
Dutch Painting (working title), 2012. Cibachrome face mounted to Plexi on museum box, 28 x 26.25 in (71.1 x 66.7 cm). MP 688
Like this piece, much of Lawler's works are photographed in these settings where the artwork is displayed. She sometimes even follows a particular work as it moves from one place to another.
What is interesting about looking at Lawler's photographs is that is makes you wonder how is the medium, photography, being credited? Since she takes photos of other artists' works, how does that make a difference when it comes to the acceptance of original art?
What I figured is that artworks are not found objects, but they could be found objects. As long as they are created, presented and displayed by individuals who have intentions and beliefs regarding the objects themselves and the process by which they were made. As long as there is meaning and connection in the world of the object rather than itself, it is and should be recognized as art work.
(quote by Johnie: everything we do is art!!!!!)
Another piece of Lawler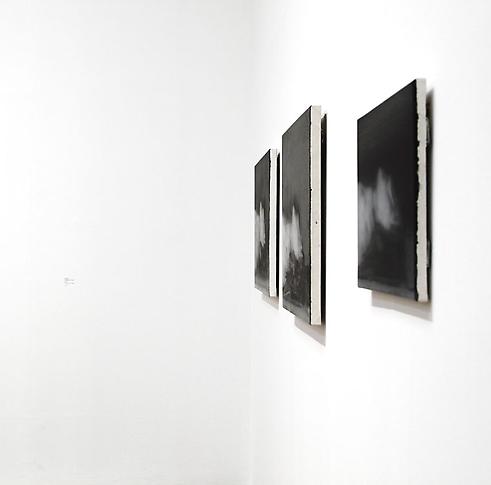 Breathless, 2011/2012. Cibachrome face-mounted to Plexi on museum box, 40 x 40.5 in (101.6 x 102.9 cm). MP 683
For her famous sound recording Birdscall(1972),
click here!!